Project & Product informations
We started this project with one question :
By using bamboo, how do we create a product 
with as least as possible easy-find machines?
P/s: Bambot = BAMBoo + pOT  :D
List of machine that we used to make Bambot:
- Small Sanding Machine (for sanding)
- Circular Saw Machine (for scaling & cutting)
- Japanese Hand Saw (for small cutting)
- Compressor - Paint Spray Gun (for painting)
We love the bamboo's color, it's

sweet

,

warm

and

lovely

, and so do you!
Untill now, we have 3 model of Bambot
- S2 (customizable color paint on bottom)
- L1 (vertical - long pot)
S2 (4 pastel colors) Model
Bambot

can change the way you feel nature :D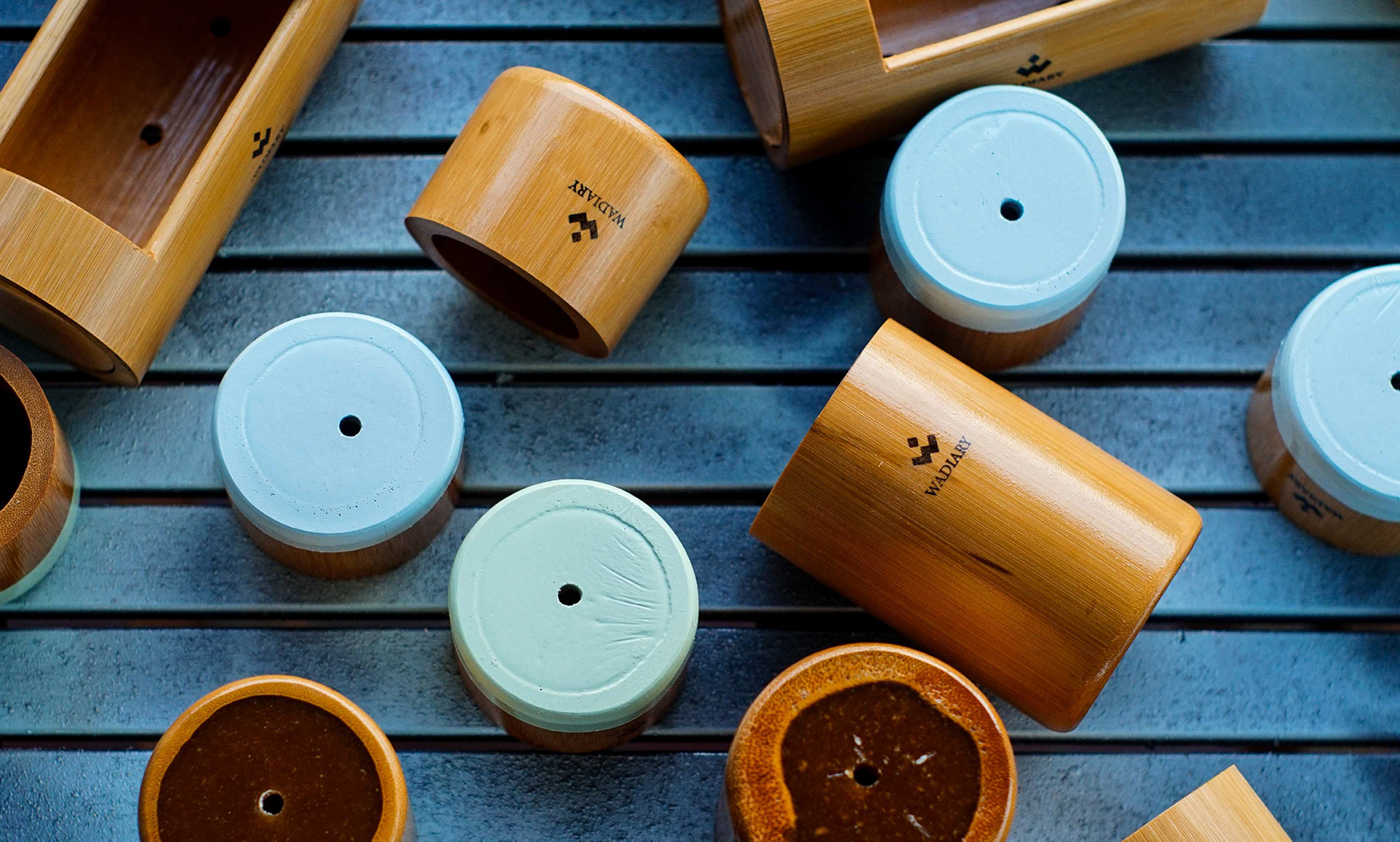 In 3 months, we have sold over 500 Bambots for about 300 customers in Vietnam, most of them are foreigners, coming from Japan, Korea, France, England.
We are hoping that someday Bambot will be sold worldwide.
If you think Bambot have oppotunities, please contact us!